Setting the standard for lakeside living in Norwest.
Taking inspiration from world famous waterfront destinations, Esplanade has transformed Norwest Lake into one of Sydney's finest places to dine, work, live and experience. An inspirational lakeside leisure and living precinct designed by award winning Turner architects, the beautiful architecture and dynamic public spaces shape an imaginative and immersive environment in which to live, work and play.
Key to Esplanade's success would be a campaign which transported buyers to an aspirational waterfront destination.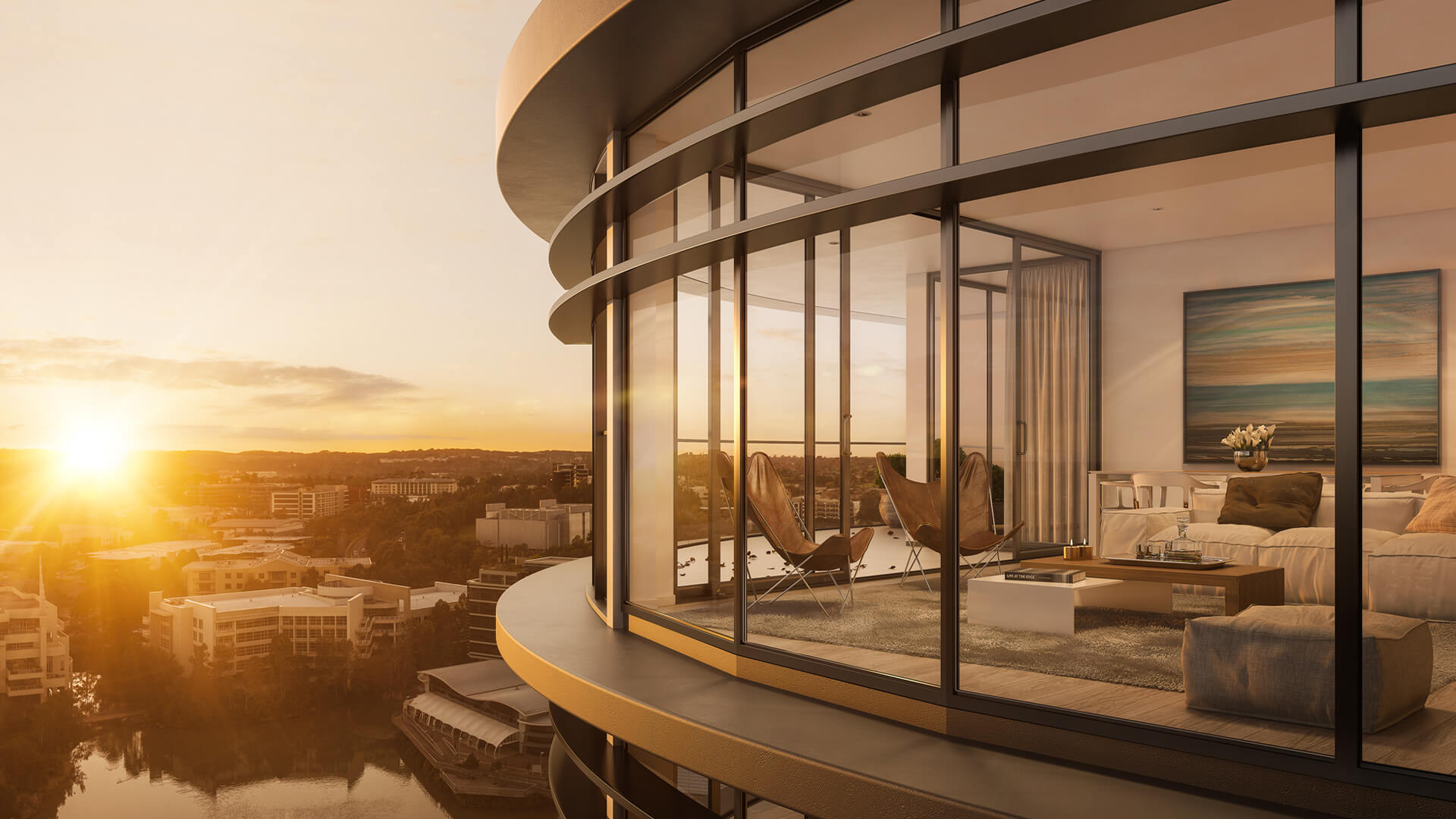 Inspiration above, destination below.
Esplanade consisted of a waterfront dining & retail precinct, three levels of boutique commercial suites, a pool, residents club & landscaped podium crowned by 252 apartments across two towers. An incredibly complex building, it was imperative the display experience, animation, video and collateral all worked together to make it clear and easy for purchasers to understand how the building worked and more importantly, how living there would help enrich their lives.