The launch success story of 2018 continues to go from strength to strength with its third stage release in 2021.
What was arguably the success story of 2018's flat property market, East Side Quarter (ESQ) bucked market trends by selling more than 60% at launch. Rare are proud to have contributed to creating a place which has clearly been embraced by the local community and developed a following like no other development in Western Sydney.
A 6.5 hectare residential village and leisure destination, the vision for East Side Quarter was to offer something with definitive local character, whilst taking inspiration from the best urban precincts from around the globe.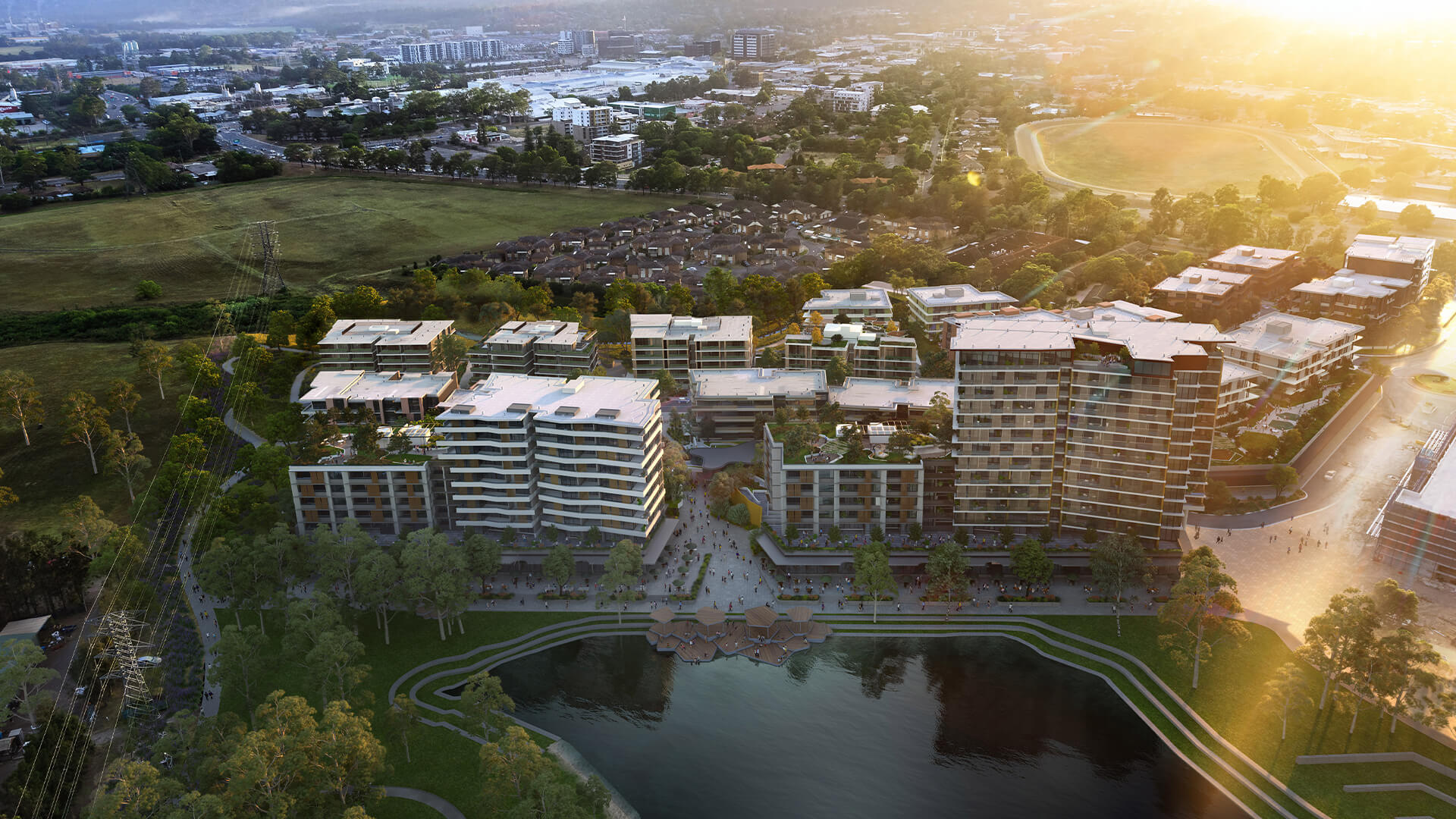 East Side Quarter was the opportunity to create something remarkable.
ESQ continued Rare's strong track record successfully managing and launching campaigns for multi staged masterplanned projects. A record apartment price for Penrith of $950,000 was achieved with the sale of a penthouse style, 3 bedroom apartment. Buyers were motivated to snap up an apartment as they understood the clear vision for the precinct, the strong growth potential of Penrith and the booming Western Sydney economy.
Continued success over three consecutive stage releases.
Creators of ESQ Cabe Developments planned the precinct as a collection of neighbourhoods each with their own unique character. Stage two of ESQ named AQUA took inspiration from Pacific Island resorts, built around an incredible aquatic oasis, whilst the latest stage EDEN combined world class health, wellbeing and leisure amenity for residents, all set within a green wonderland. Our approach for each stage was to completely re-set the campaign so purchasers felt they were buying into something fresh and incomparable each time, whilst still remaining true to the over-arching character and values of the East Side Quarter precinct.