A rebrand 30 years in the making.
Since 1993, the DASCO name has become synonymous with quality, integrity and delivery. A successful developer, accomplished builder and reliable joint venture partner, DASCO's industry-leading portfolio includes more than 6,000 dwellings valued in excess of $2.4 billion.
After conducting a discovery workshop with company directors, it was DASCO's foundations were built on respect, trust and valued relationships.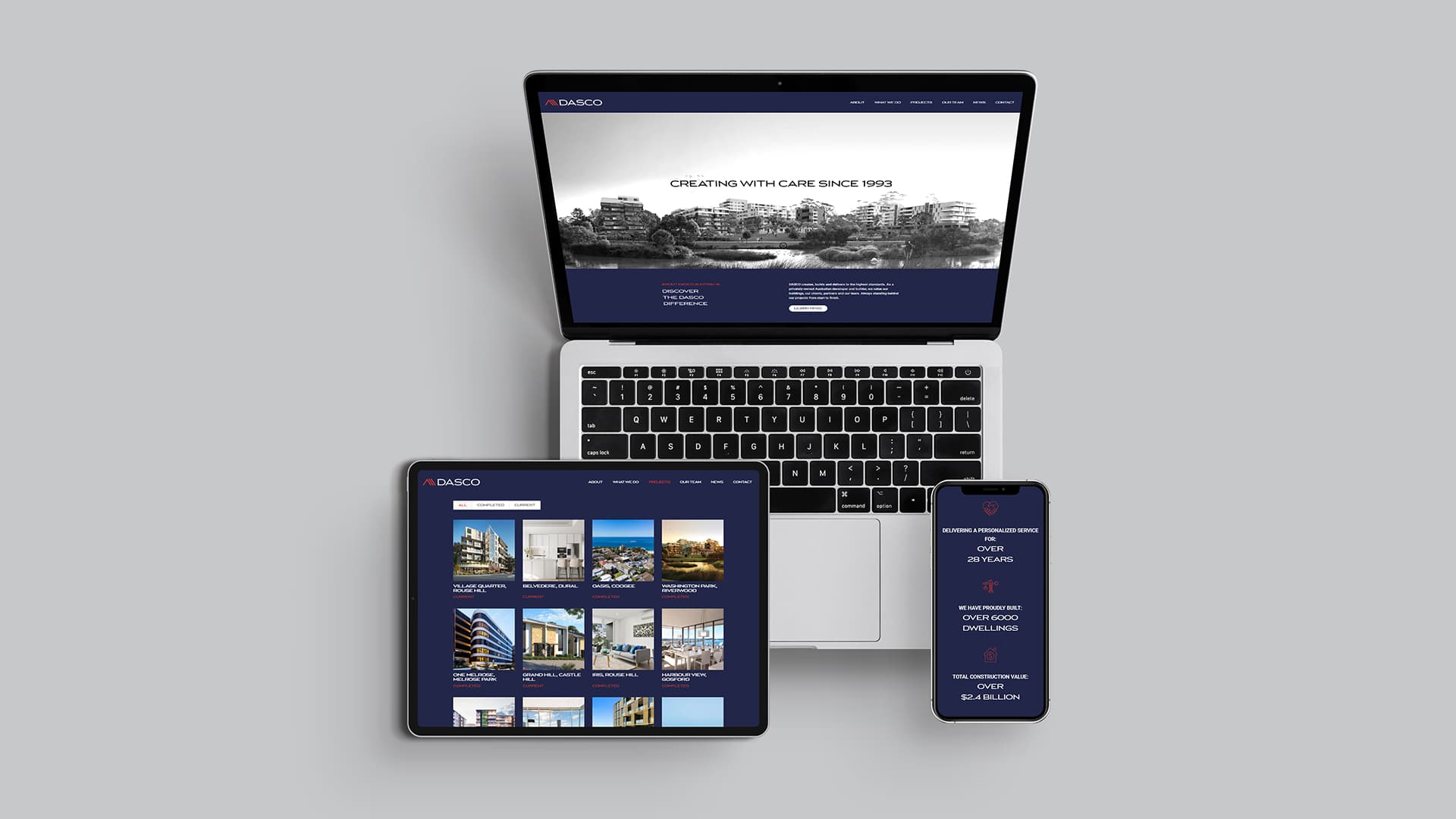 Building trusted relationships.
With 30 years of business experience, DASCO has maintained an unblemished track record, strong balance sheet and a culture of respect. Dasco always deliver to the highest standards, have never walked away from a project nor had disputes with any customers, clients or partners. This strong focus on relationships and customer satisfaction is the key to their success.
A brand evolution. 
Our approach to DASCO's rebranding was evolutionary rather than revolutionary. We identified the need to streamline the Dasco brand identity to ensure the Dasco name took visual front of stage. We developed a modern, sophisticated colour palette, a set of clear and easily executed brand guidelines, corporate stationary, messaging and new content manageable website supported by Rare's enterprise level digital platform.