The future defined.
One of Sydney's most recognisable sandstone buildings, the heritage-listed "money box" gained newfound currency through a major rebranding, resulting to the securing of several major tenants including Challenger.
The Rebirth of an Icon. 5 Martin Place is a premium 33,000sqm office building that marries the contemporary needs of today's businesses with a desire to celebrate and honour Sydney's past.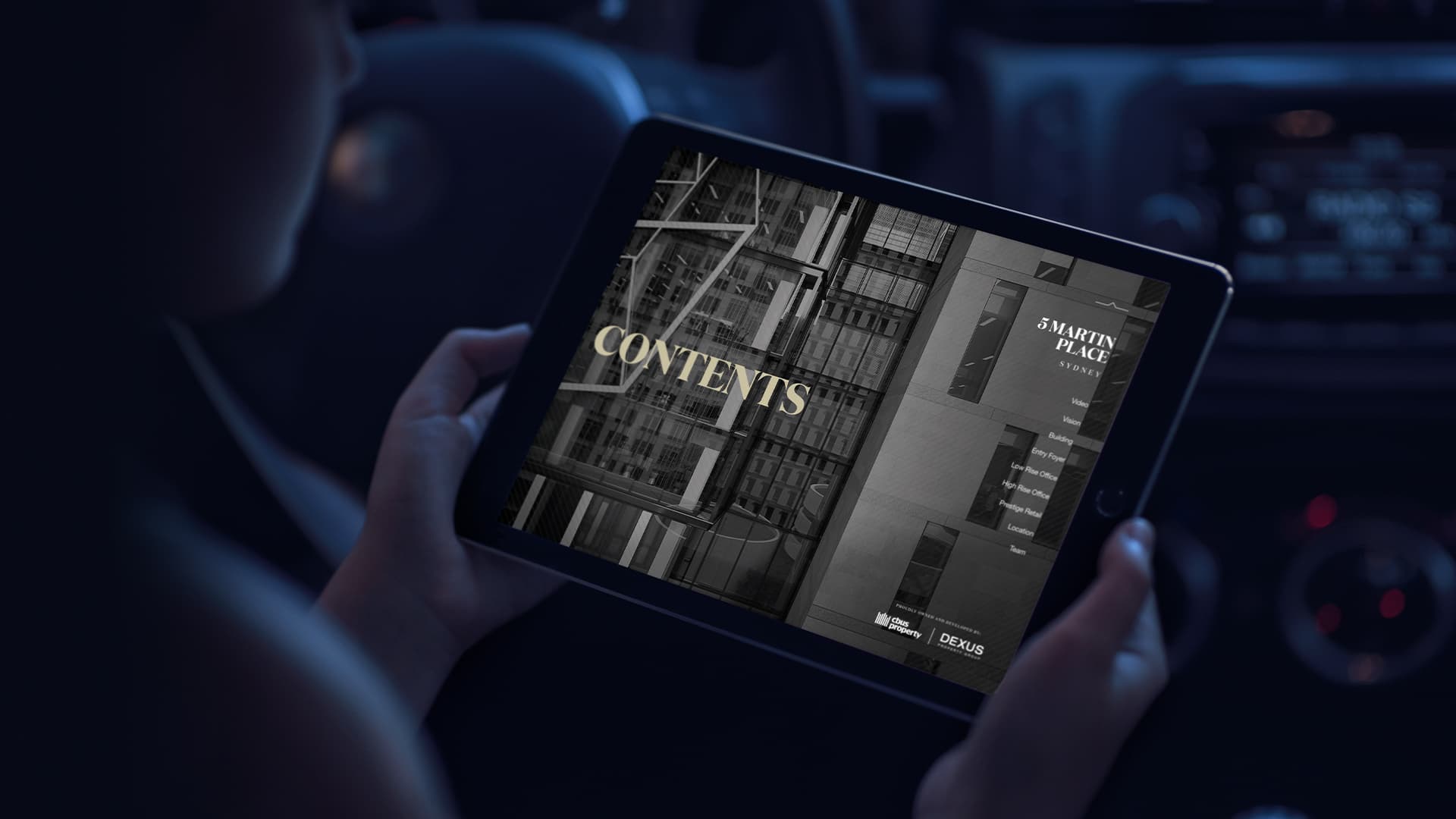 Bespoke digital presentation tools.
Part of our scope for the campaign was to develop a bespoke presentation system which would become the centrepiece of the display. The presentation was built in-house and from the ground up, allowing the agents to get the exact functionality they required for their specific presentation strategy. In addition to operating through a touch enabled projection in the display suite, the presentation was also customised further to run on the agents laptops and tablets, allowing them to take the presentation off site.