Proud to be local.
Designing modern homes which fit seamlessly into the fabric of Sydney is what WINIM believe is the key to creating the heritage of tomorrow. As passionate North Shore residents creating projects in their own backyard, WIMIM's directors felt a responsibility to deliver residences of the finest quality, created by locals – for locals.
A strong sense of local pride and responsibility came through in our discovery session with the executive team.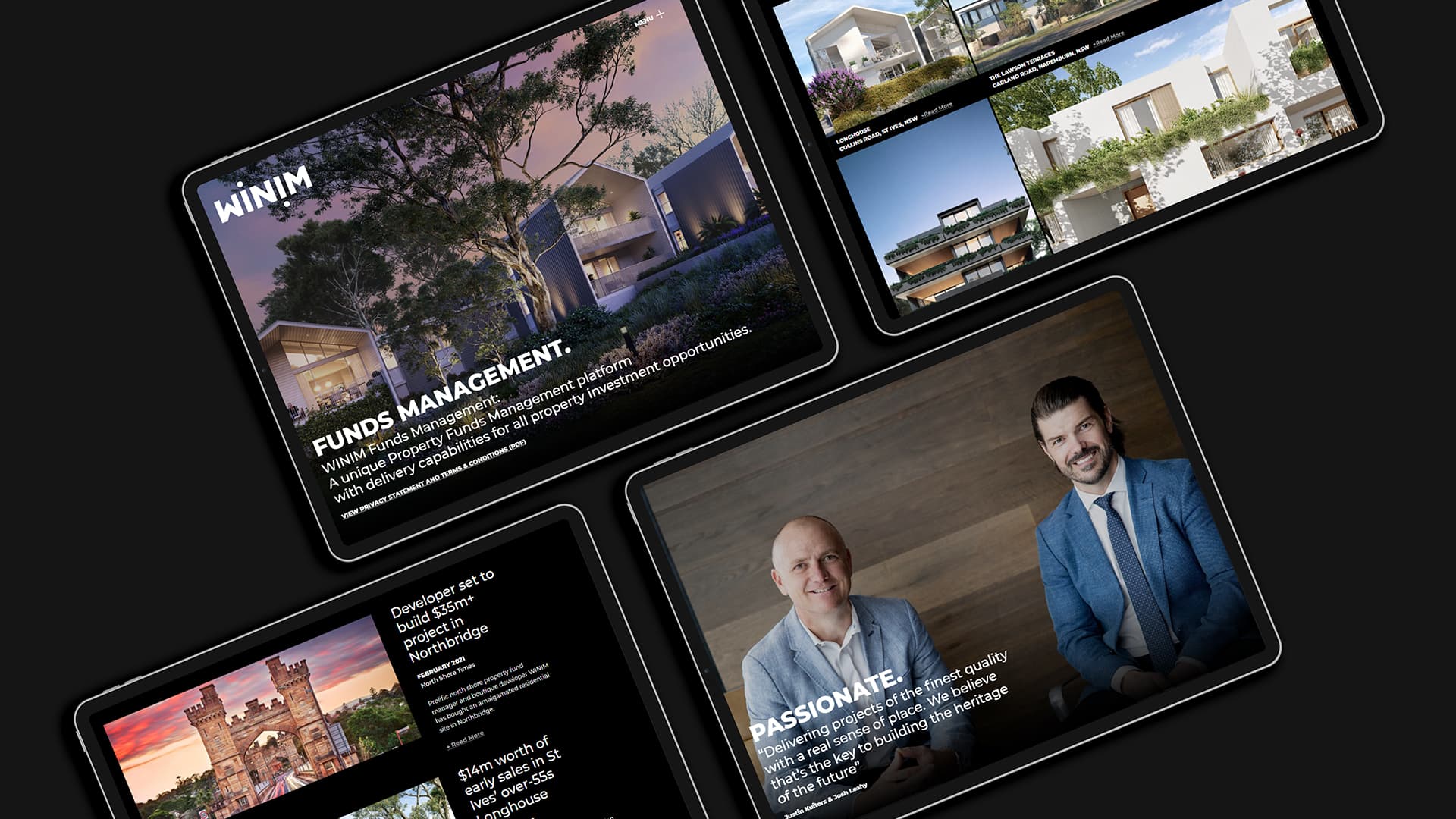 Developing a clear message platform.

After workshopping WINIM's brand pillars with the executive team, we developed a messaging strategy covering their three core business areas – Development, Fund Management and Advisory. This in turn informed the structure and development of their company website. Rare also provided image advisory services ensuring the quality of the team and corporate photography aligned with their brand positioning.