Leasing campaign for an A-Grade office asset.
Completed in 2008, 2 Dawn Fraser Avenue comprises 18,427sqm of sleek, contemporary office space across seven levels. Existing architectural fit-out designed to foster an environment of collaboration and productivity.
Enjoy a thriving culinary scene with vibrant cafes andrestaurants, as well as nearby childcare, medical, bank and wellness facilities.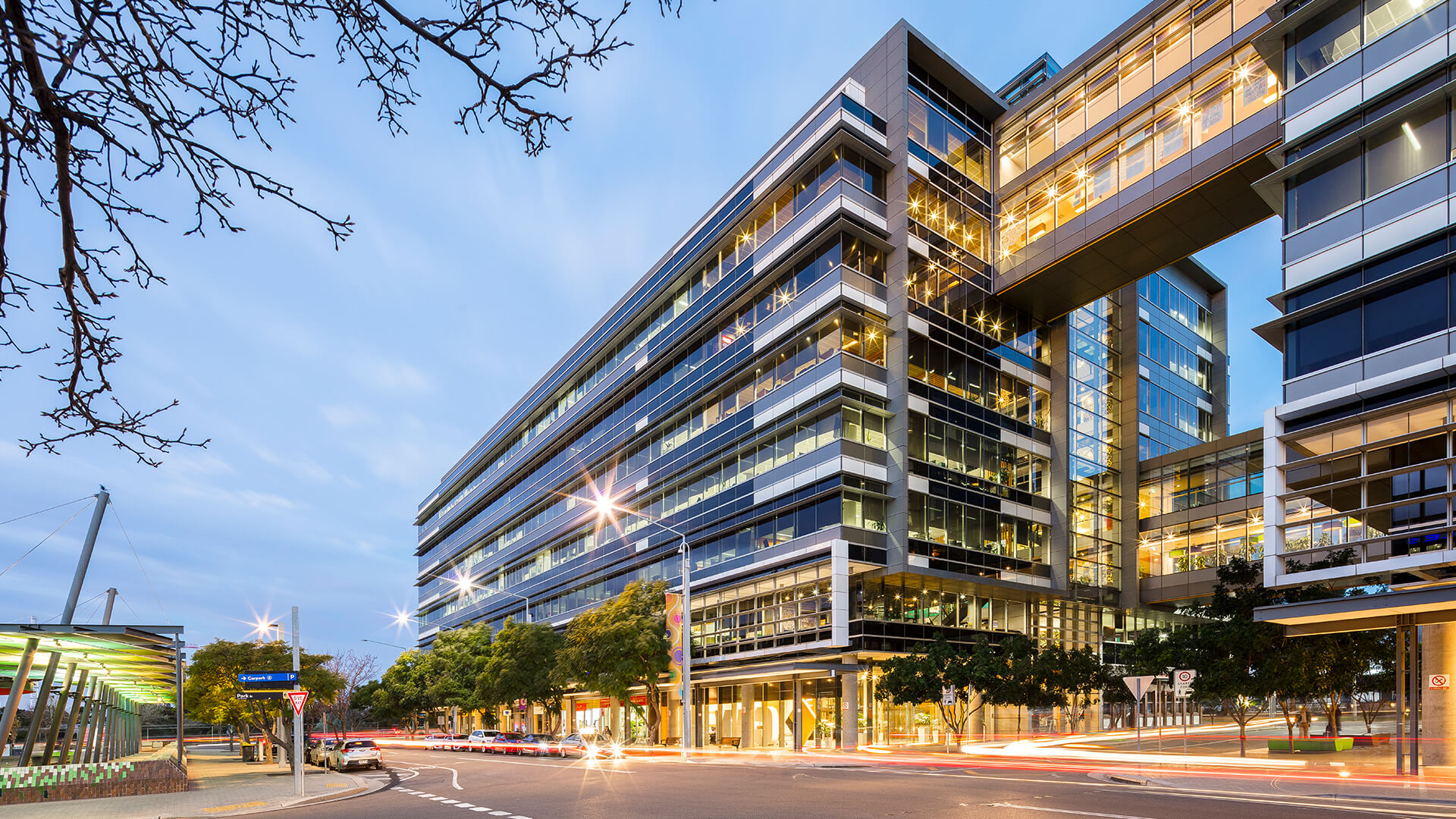 An exception workplace.
The open glass atrium design, bordered by an internal staircase system and exposed glazed lift shafts, provides a light-filled, contemporary entrance to both the lobby and individual levels.