A redefining workplace.

173 Pacific Highway represents a unique opportunity to disrupt the traditional office tower landscape of the North Sydney CBD. As well as contributing to the growth of the local area, the building will help diversify its commercial market, offering an alternative office space for a different tenant mix – from start-ups and smaller businesses to larger offices.
173 Pacific challenged conventions, offering new thinking on how we work, interact and seek inspiration from our habitats.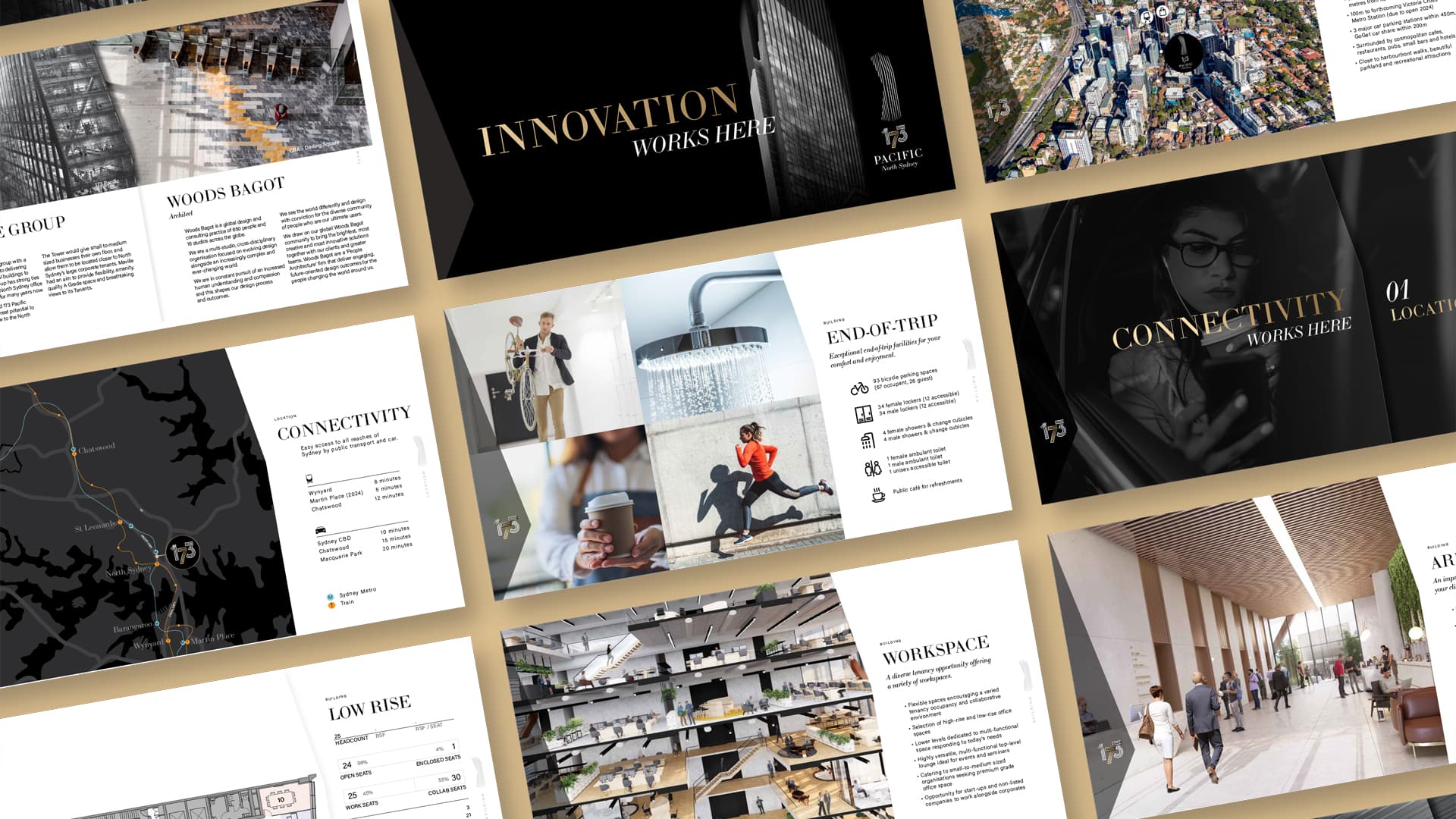 An architectural statement.
The facade concept features a continuous horizontal slatted screen flowing over the East and West façades, the roof and through the lobby, filtering light and views and serving as a visual signature for the building.

Connectivity is enabled via the publicly accessible, double-height ground floor lobby which ensures the potential for a future through-site link to Miller Street and Victoria Cross Metro Station.

Located 100 metres from the station, the development is surrounded by existing amenities and future opportunities.